Hey friends! My favorite smoothie has to be the one I blended today which was the Pineapple Green Smoothie! It was soo good and refreshing!
I'm mad I didn't have any pineapple left to display in the pic, lol.
Anyway, I was not always a green smoothie fan and neither was my family. Now we all enjoy them!
All you need is your blender, (I have a Ninja) and your green ingredients! Let's go!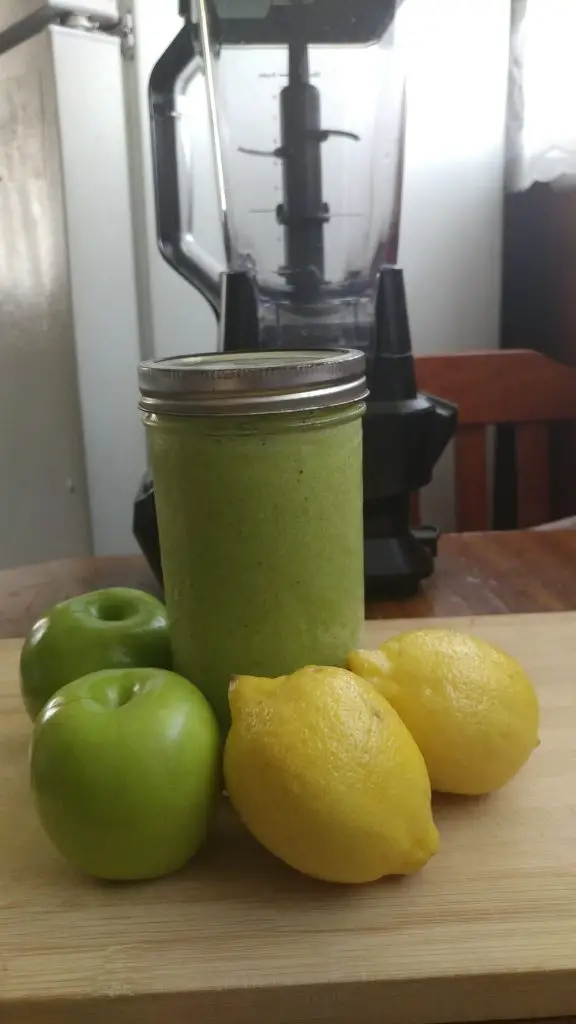 Ginger Pineapple Smoothie (4 servings)
Total Time: 10 minutes
Ingredients:
1.5 Cups of spring water (add a little more water after all ingredients are in blender if it becomes tough to blend).
2 Cups of kale, swiss chard, and spinach mix
1 medium sized granny smith apple roughly diced
4 cups of frozen pineapple chunks
1 inch of fresh ginger peeled
1/2 lemon squeezed on top
1 tablespoon of irish sea moss gel (optional)
First, add 1.5 cups of water into your blender. Next, add 2 cups of kale, swiss chard, and spinach mix. Blend the kale, swiss chard, and spinach mix with the water for 30 seconds on medium setting.
Next, add the diced green apple and frozen pineapple chunks. Squeeze the sliced lemon on top to get some lemon juice!
Cut about 1 inch of ginger off and skin it with a knife or peeler. I use a knife most of the time. Add the ginger on top of the rest of the ingredients.
Add in your irish sea moss if you're using it and blend away on medium speed! If your blender is struggling, add a little more water and start it up again!
Blend for 10 minutes on medium speed. Pour your bomb green smoothie into a mason jar. My mason jars hold 2 cups and I normally blend enough to fill two mason jars!
I would consume the smoothie within 24-48 hours. Enjoy!